Cold Weather Curb Appeal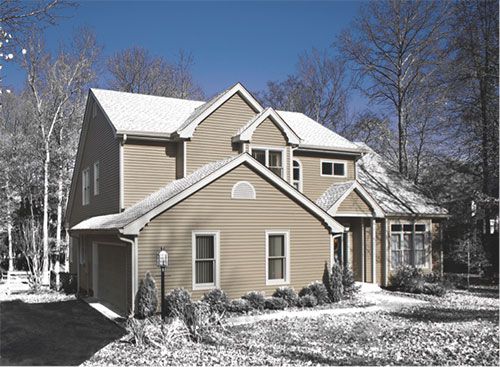 "Five frigid tips" to keep your home beautiful year-round
The weather outside may be frightful, but your home's exterior can still look delightful. Here's 5 fun ways to keep the exterior of your home looking its winter best!
Light it up. Winter means shorter days and longer nights; showcase your home with path lights to the front door, which helps with safety as well. Direct light onto the front of your home to make it stand out, and add exterior lighting accents that help feature your cold-weather plants.
Go green & keep it clean. Speaking of cold-weather plants, consider adding trees and outdoor plants that thrive in the cold (such as evergreen trees and pansies), and keep your lawn clear of leaves and refuse.
Get your mind into the gutter. Make sure leaves and other debris have been cleaned out of your gutters. Not only does it help your home look better; it helps prevent potentially damaging and unsafe ice dams.
Freshen up. Less foliage means more of your home is visible, and blemishes become more noticeable. A fresh coat of exterior paint can go a long way, and keep the windows caulked and clean. If they are older and are showing signs of wear and tear, consider repairing or replacing.
When life gives you snow, make a snowman. Tasteful holiday décor – be it a simple wreath, understated lights, or just a tidy stack of firewood – gets your home into the spirit of the season!