Make yourself comfortable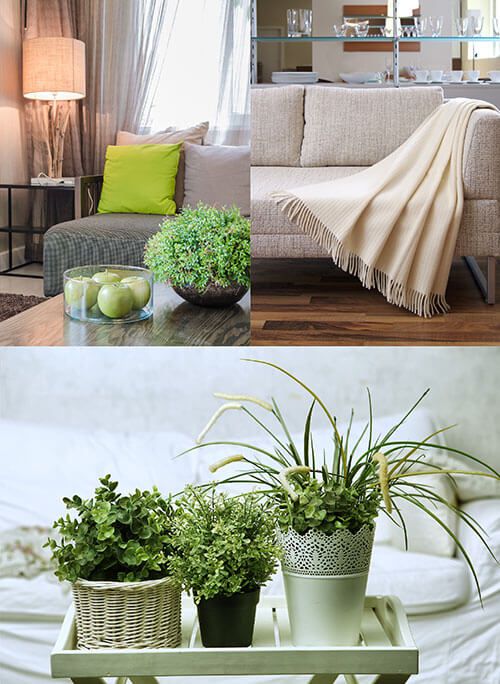 Five Easy Ways to get Cozy at Home
When it comes to balancing the look and feel of your home, sometimes it can be a struggle. How can you make your house more comfortable for family and guests, without swapping every chair in your home for a recliner? Here's a few easy steps you can take right away.
Less is more. Too much stuff in your home – even the stuff you love – creates a feeling of "visual chaos" that can be the enemy of rest and relaxation. Consider cutting the clutter with additional shelving, baskets, or resolving to "store it, toss it, or give it away."
Lighten up. The amount of natural light in a room has a direct effect on how comfortable it is. Here, more is better. Get the curtains around your windows wide open, but go easy with the artificial overhead lighting – as the sun sets, most design experts recommend diffused, low-profile light to create a sense of calm in your home.
Life is for the living. Whether it's an indoor plant, a fish in a bowl, or an indoor plant in a bowl (also known as a "terrarium"), bringing more living things into your living space can simply make it a more peaceful place to be.
One word: Blankets. Is there a cozier item on earth? Add visual and literal warmth to you and your home with throw blankets on couches, big comfy chairs, and even inside well-placed baskets. They look great, and when it's a bit chilly, they definitely feel great!
Colors count. Using a variety of colors on walls, carpets/rugs, and furniture can be great...or it can be grating. Keep an eye on what works and what's clashing; sometimes the addition or subtraction of just one color can make a world of difference.