The comfort in color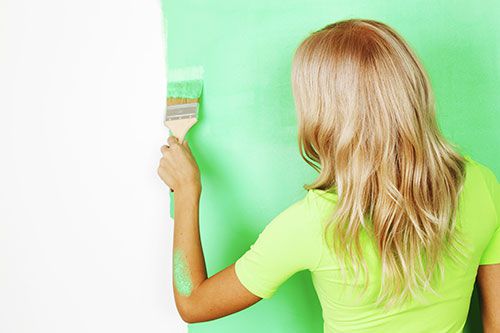 The right interior paint choices can transform a room, and your mood.
It's a fact: colors affect how we feel – and can make the inside of your home a more comfortable, inviting, or even exciting place to live. So grab a paintbrush and your imagination; we've got a few quick tips on how a fresh coat of paint can make any room uniquely your own.
Try before you buy. If you're not sure how a paint color will look in your home, start small with an accent wall, hallway, or bathroom. Most paint stores offer samples that will let you get a feel before going "all-in."
Look up! Who says ceilings have to be white? Choosing a complimentary color for your ceiling can create a dramatic but subtle effect that gives your home a warmer feel.
Details matter. If you have interior walls with crown molding, floorboards, or trim around the doors and windows, consider painting them with a high-gloss paint. It showcases the detail and creates a pleasant contrast from the adjoining wall.
Context and Color. The specific room that you're painting can guide your color choice. For example, you may want the color of your bedroom to be calming, while rooms meant for social gatherings to be brighter, and more vibrant.
Don't knock the door. OK, so this counts as both the inside and the outside of your home. But a boldly colored front door can make a statement, and create a "color bridge" to the inside of your home.