Celebrate Your Home With Comfort And Beauty, Inside And Out.
Thank you for inviting us on this exciting journey to help reinvigorate your home. Champion's new replacement windows are an easy, cost-efficient way to enhance the beauty of your home's exterior, while also lowering your energy bills and increasing your property value. Even better, you can trust we design, hand build, install and guarantee every premium-quality Champion window we offer. We look forward to helping you beautify your home.
The Benefits Of Champion® Windows Have Never Been More Clear:
Schedule Your Appointment
Now And Start Saving Today.
We are Champion® and we can help transform your home's appearance and improve energy efficiency for remarkable cost savings. You can take comfort knowing that nearly all of our products are custom manufactured by us and installed by our professionally-trained crews. Best of all, every product we offer is backed by our unparalleled customer service and impressive warranties. Schedule now and save big.
What Proud Homeowners Are Saying About Champion: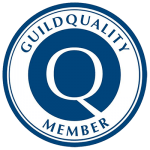 Celebrate Your Home With Other Inspiring Products: