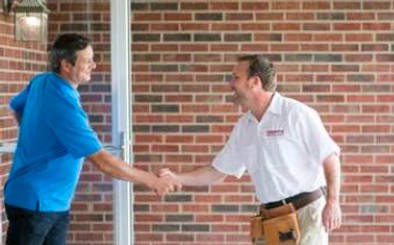 Step 1
Greeting & Process
Our friendly and polite installation experts will greet you at your door, walk through your home with you, and explain the installation process.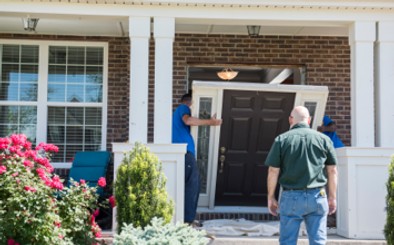 Step 2
Prepare the Area
The installers will put down drop cloths in your home to protect your floors from dirt and debris. They will then remove the old door(s).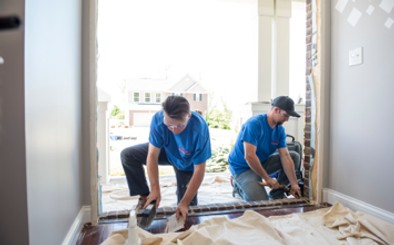 Step 3
Prepare and Clean the Opening
We will inspect for any damage and repair as needed before installation of the new Champion door(s).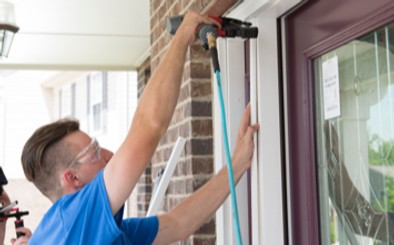 Step 4
Insulate and Seal the Frame
We will install your new Champion door(s), taking extra care to make sure that the door is a perfect fit and operates properly. Installers tightly seal the area around the door.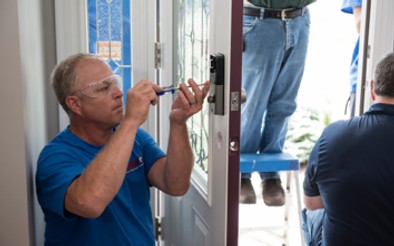 Step 5
Hardware and Clean Up
Next the new hardware is installed. We will haul away and dispose of your old door and clean up all work areas to ensure there is no debris or dirt in the home.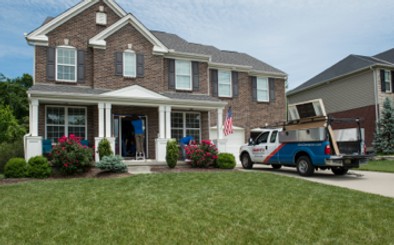 Step 6
Verify Our Work
Our installers will do a final inspection of the door(s) to make sure it is in perfect working order. They will show you how your new door functions and answer any questions you may have.