An all-season, or four-season, sunroom is exactly as it sounds: It's a room intended to be used all year-round, through all four seasons. All-season sunrooms provide true living space in your home, and you can use them for everything from playrooms and home offices to cozy reading spaces on snowy winter days.
An all-season sunroom is:
Made of aluminum or vinyl
Designed to be temperature controlled
Usually includes an HVAC unit
Installed with double paned glass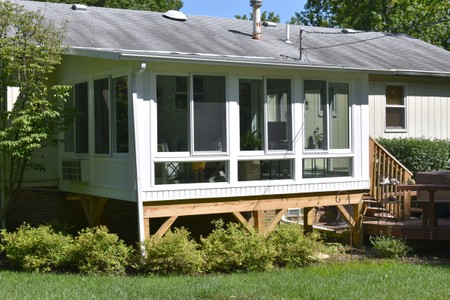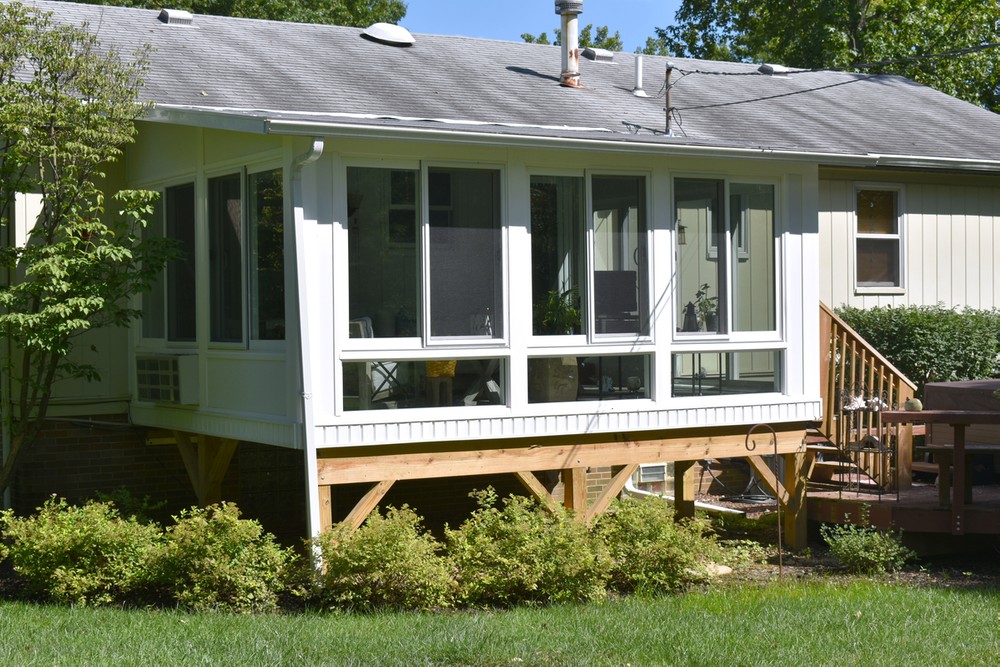 All Season Sunroom, Studio Roof, Glass Knee Panels
Champion's all-season sunrooms are the perfect choice for those wanting light and views year round, even in the coolest or warmest of climates. All-season sunrooms are built to match your home's architecture and completely customizable to match your style and taste.