A three-season sunroom is designed for use from spring through fall, in regions with cold winters. Insulation in these rooms is minimal, and the room itself doesn't have an HVAC unit.
A three-season sunroom is:
Made from aluminum framing
Installed with single or double paned glass
Not intended to be heated or cooled
Designed with access to the home via an exterior-grade door, to ensure the home stays properly insulated against extreme temperatures in the sunroom.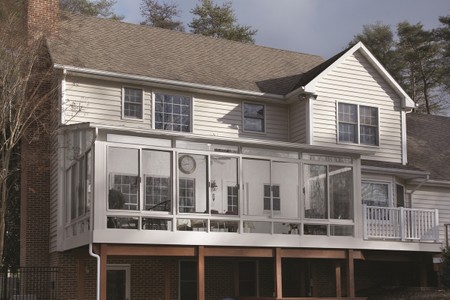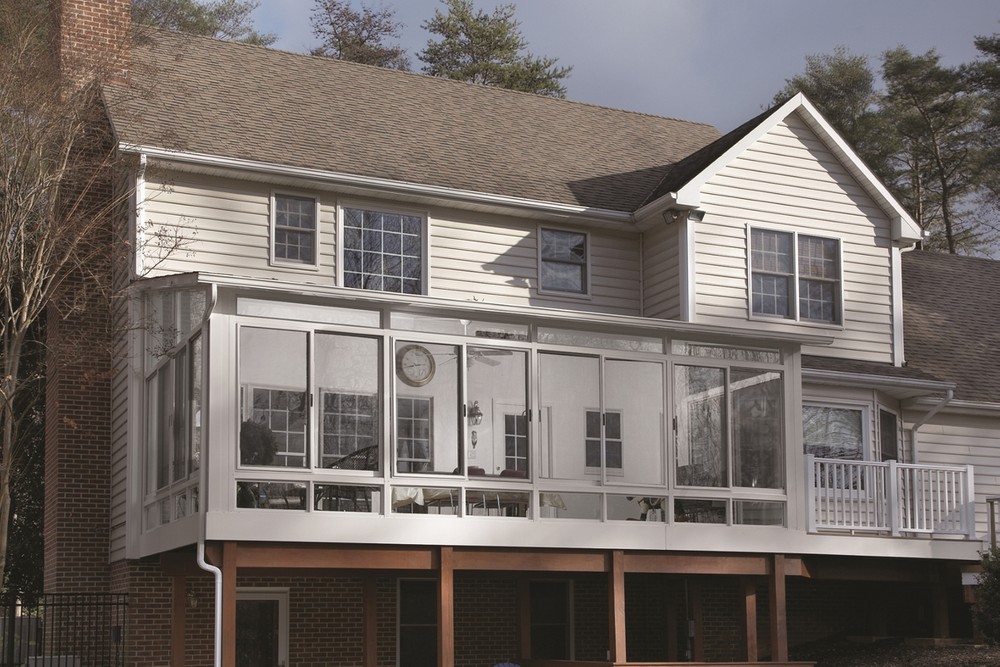 Three-Season Sunroom, Studio Roof, Glass Knee Panels
Champion's three-season sunrooms are perfect for warmer climates and are a great choice for those looking for more value and functionality.