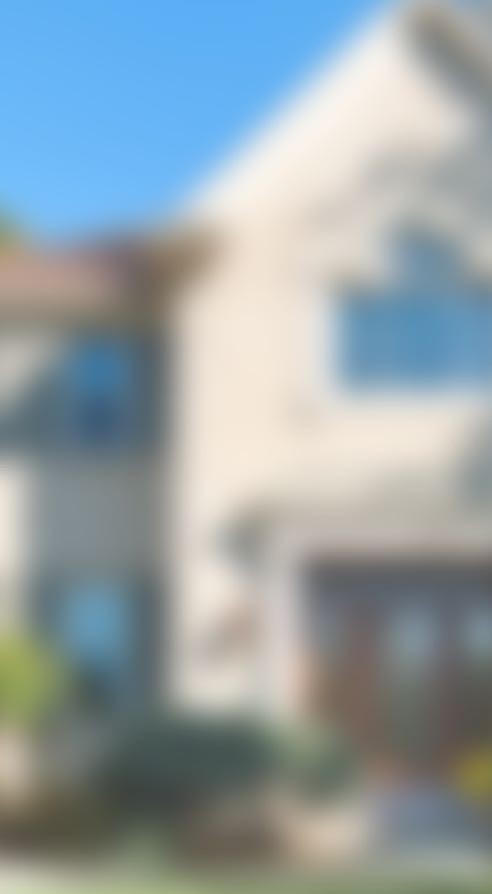 Expert Overview
While vinyl windows have traditionally been either white or tan, today's vinyl windows offer a wide range of colors.
Blues and earth tones are popular options, and make it easier for homeowners to create a unique look for their home.
For homeowners who like the look of a wood grain, but still want vinyl windows, wood grain finishes are a good option.
Traditionally, vinyl windows were only available in white and beige. But now, there are a vast array of colors to choose from, including reds, browns, greens, blues and grays. No matter your vision for your new windows, you can find a color that can help you bring it to life.
Today's color options for vinyl windows
Available colors may vary, but some common color options for new windows include:
White. Simple, soft and traditional, white is the most common color choice for vinyl windows.
Black. Black is a great way to add contrast to a home, and works well with white or light-colored walls and siding.
Adobe. This earthy gray-brown color works best when you combine it with other neutral colors like gray, brown, sage and gray-blue.
Bronze. Bronze stands in sharp contrast with light colors, but you can use it in a variety of settings. Elegant and sophisticated, bronze is very modern in its deep, rich tones.
Pebble. Pebble is a gentle brown color with hints of gray. You can combine this flexible shade with nearly any other color.
Colonial blue. Colonial blue is the go-to color for homeowners who want a little more color and flare in their windows. Colonial blue is subtle and tasteful, for long-lasting beauty.
Tan. Tan is perfect for homeowners who simply want a light color that isn't white. This flexible hue works just as well as white when combined with other colors.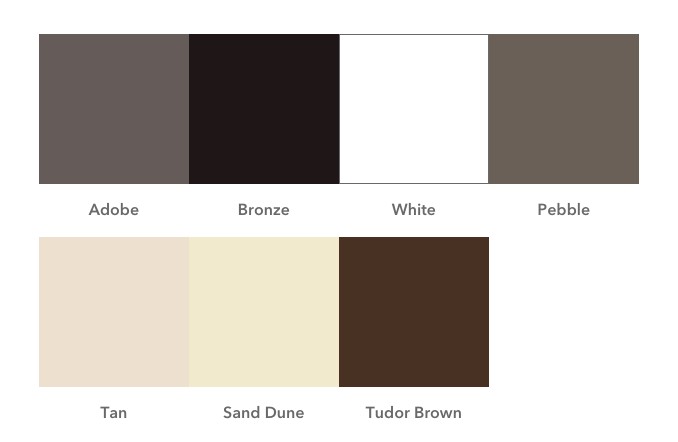 Wood grain finishes provide another option. Colors like Cherrywood, Dark Oak, and English Oak help you get the look of wood, but with the benefits of vinyl.
Learn more about color choices, and how to combine different colors for a unique look.