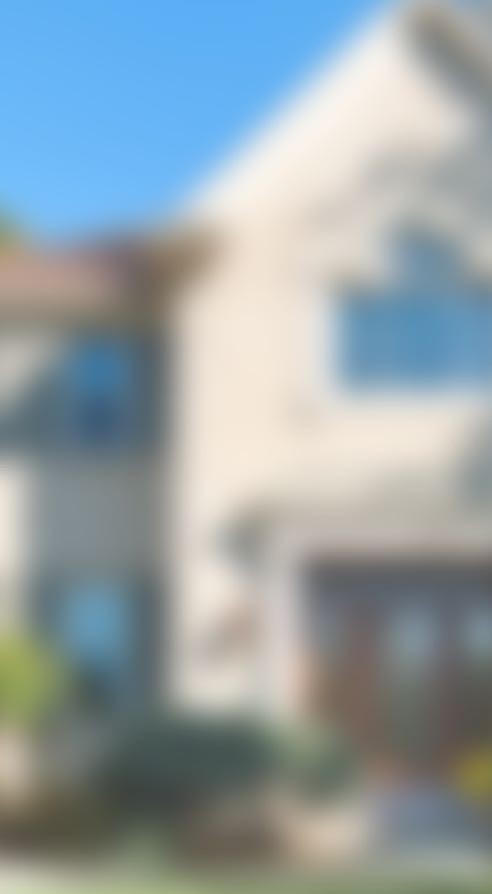 Expert Overview
Bow windows and bay windows are projection windows and extend beyond the exterior wall of the home.
Whereas bow windows are curved and made of several windows, bay windows are more angular, and generally just made up of three windows (a center and two sides).
Bay windows and bow windows are a great choice for maximizing a pretty view and adding an interesting architectural detail to a home.
Bow windows and bay windows are elegant forms of projection windows, which means they project out from the house and over the lawn or patio. Homeowners typically install them in living rooms and dining rooms.
What's the difference between a bay window and a bow window?
Bow windows are easily confused with bay windows, because their size, shape and function are very similar.
Both types of windows are angled or curved to create a bench-like space inside the house. Two things differentiate bay from bow: the number of windows, and the type of the angle the windows create.
Bay windows angle outward sharply and typically consist of three window panels.
Bow windows curve outward gently, and typically consist of three to six window panels, known as lites. They have a kind of church-like or Victorian appearance.
Bays usually consist of one large pane of glass (like a picture window) and two flagging lites, while bow windows have lites of equal size. While a bow window can have as few as three lites, like a bay, they typically have four, five, or six lites, and a seat board similar to a bay window.
How do bow windows and bay windows work?
Bow windows are usually made up of casements that open with a crank, to allow ventilation into the home. Casement panels open outward on hinges. Sometimes bow windows are made of single-hung or double-hung windows that lift up on tracks. Bay windows usually have an inoperable picture window in the center, and are flanked on either side by double-hung or casement windows.
Because they project outward, these windows allow more light into the home than standard double-hung, single-hung, or casement windows. Bow and bay windows are the perfect choice for sections of the house that face north or east, where direct sunlight is unavailable.
The soft, gentle sweep of a bow window is also perfect for larger homes with subtle architectural details like arched windows and doorways, round rooms, and stone exteriors.
Bay vs. bow: which is right for you?
Now that we know the difference between bay windows and bow windows, here are some things to consider when trying to decide which is the better option for your home.
Light in the home. Bow windows have more glass than bays, and are often longer than bay windows, which enables them to cover a larger portion of the wall and allows more light.
To curve or not? Depending on the structure, bow windows are sometimes able to curve around corners, giving the home a rounded appearance and adding an almost castle-like detail to the house. Bays don't curve.
Unique beauty. Bows can be more costly than some other window types, so they're less common which can make a property unique and increase the value. The same is true of bay windows.
Air flow. Because bow windows project into the yard, air flow in rooms with bow windows can be better than air flow in rooms with standard windows only.
Window profile differences. Bow windows hug the edge of the house more tightly than bay types. For a home close to the property's edge, this can be an advantage.
Window seat considerations. Bow types tend to project a more narrow space into the yard and therefore provide less seat space in the house than a bay window would.